Dr. Sara Jones-Connor
---
Dr. Sara Jones-Connor earned her master's degree in Psychology from Florida Atlantic University in Boca Raton, Florida where she was awarded the Susan Dewar Memorial Scholarship for outstanding achievement by a graduate student. Dr. Jones-Connor obtained her Ph.D. in Counseling Psychology at the University of Miami in Florida and received an award of academic merit. She served as a doctoral research assistant in a cocaine addiction study funded by the National Institute on Drug Abuse (NIDA) and completed a clinical internship at Children's Psychiatric Center in Miami, Florida where she conducted psychological evaluations and provided therapy to children, adolescents and families. Dr. Jones-Connor relocated to Ohio and served as a cognitive-behavioral therapist in a University of Cincinnati/NIDA research program and subsequently, as a therapist at NorthKey Community Care in Northern Kentucky working with adults, adolescents, children and families. Dr. Jones-Connor also performed evaluations for involuntary psychiatric admissions at St. Luke's West Hospital while employed at NorthKey.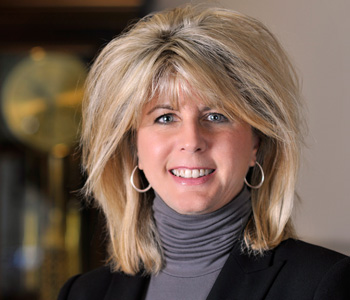 Since 2002, Dr. Jones-Connor has worked in private practice at Connor and Associates where she provides psychotherapy to adults, children, adolescents, families and couples. She treats a variety of clinical disorders including depression, anxiety, post-traumatic stress disorder, grief and women's health issues, to name a few. She further has helped numerous children and families to successfully adjust and cope with the challenges of divorce. Dr. Jones-Connor conducts general psychological evaluations as well as court-ordered child custody evaluations and parenting assessments along with her husband, Dr. Ed Connor.
Dr. Jones-Connor is licensed to practice psychology in the State of Kentucky. She is a member of the Kentucky Psychological Association, the American Psychological Association and the Association for the Advancement of Psychology. Dr. Jones-Connor co-authored a published journal article on victims of bullying and contributed to a published article concerning the cognitive motivations for drinking among alcoholics.